Handmade machines for filter coffee
Handmade in the Netherlands, Moccamaster machines are designed for consistency, quality and sustainability. Welcome to Moccamaster Australia.
Click here for Moccamaster New Zealand
Shop Now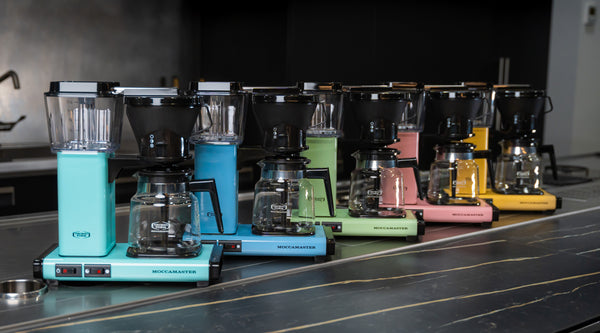 Classic 1.25L
The most popular model of Moccamaster machines, the Classic 1.25L is perfect for use both at home and for small to medium-sized cafes.
Read more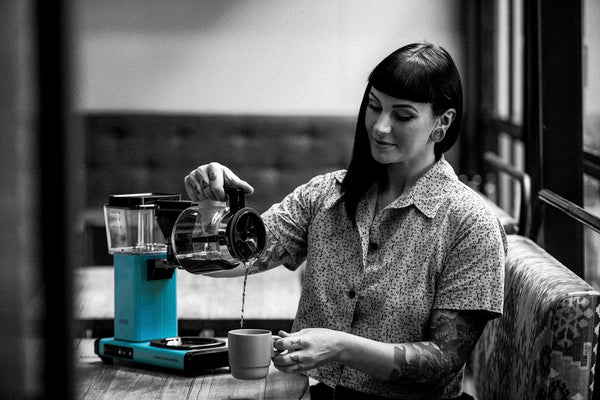 Quality design for quality coffee
Moccamaster machines are built by hand and designed to be both sustainable and consistent. Read more about the history of these machines, and why they've remained practically unchanged
Read more
Watch videos about Moccamaster

"I love using Moccamaster machines for their consistency and classic design. A must have for filter coffee!"
Nicole BATTEFELD
WORLD COFFEE IN GOOD SPIRITS FINALIST / GERMAN BARISTA CHAMPION

"Couldn't have written that book without a Moccamaster"
Natalie Paull
Beatrix Bakes - Photo credit Caitlin Mills
"We decided to start retailing the Moccamaster at Market Lane after completely falling in love with them at home"
Fleur Studd

"Really there's no better brewer home, office or anywhere with a powerpoint!"
Mark Free
CONTACT US
Moccamaster Australia & New Zealand
98 Howe Street, Osborne Park WA 6017
08 6444 9450
info@moccamasteranz.com
Monday - Friday, 9am to 5pm
(Excluding public holidays)